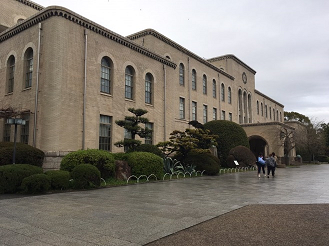 Before I came to Japan, Kobe University assigned one tutor to help my life. As soon as I arrived in Japan and arrived in Kobe Sannomiya, I was able to meet with my tutor and find out about my dormitory location, markets, day of going to school, and things to do. I kept communicating with my tutor throughout the year. I got a lot of help.
The school lectures consist of English lectures for exchange students and lectures with other Japanese students. I think that Japanese class was not very good at first, so I took all of my major classes in English and took Japanese courses for foreign students. And I took a lecture with Japanese students in the second semester. Of course, there were many difficulties, but I finished them well because I had help from professor and friends.
My dorm was the international Residence in Port Island, the furthest from the school. It takes about 1 hours to get there, so I would say that what was the hardest part of my life in Japan was going to school. However, since it is a single room and has a bathroom and kitchen, it was very convenient to live independently.
Japan in the summer was too hot and humid to live in but Japan in the winter was very warm than Korea. It hardly ever fell below zero and never snow.
I could experience many festivals in Japan, the scenery of the festival was very impressive which was different from Korea. Studying abroad in Japan was a great experience and help me who wanted to work for a Japanese company in the future.