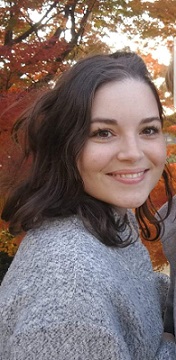 It has been 4 months already in Japan, and I think I could not be happier and satisfied to be here. I have met amazing people, discovered incredible places and improved my knowledge about Japanese culture and their way of live.

I am so thankful for the opportunity I had to come here, and I am especially thankful to Kobe University for the system of tutors they have which allowed me to meet my incredible Japanese tutor. Thank to her, I got familiarized with the 'real' Japanese culture and habits. She introduced me to her mother, and we drank tea all together. She also gives me, in addition to the courses I already have in the University, courses of Japanese every week, while I give her French lessons.

In University, I am studying comparative thoughts, EU-Japan comparative seminar, sociology and Japanese Legal system, plus Japanese lessons. Being studying with other international students from all over the world and with Japanese students really taught me a lot. Therefore I am really thankful for the chance I have to interact with people who think, act and had evolve so differently than me.

In Kobe, I also got the amazing opportunity to travel. Indeed, Kobe is close to a lot of very popular and interesting places such as Osaka, Nara, or Kyoto. I was amazed by the delicious food in Osaka, the surprisingly calm and affective deers of Nara, and the gorgeous gardens and museums of Kyoto. I hopefully will come back to those cities which amazed me even more than I expected. I also went to Himeji castle, and spent one week in Taipei, Taiwan. During spring break, I plan to travel to Hokkaido and Tokyo, but I am also looking for an internship or some voluntary work within an association.

In the university dormitory, I met a lot of friends, including some who are now leaving, but I hope I will have the opportunity to see them again. In Kobe, I enjoy the center of the city, Sannomiya, but also the amazing landscapes provided by the sight of the see and the mountains.
Japanese people are in almost every way different from French people. Their politeness, respect, kindness and attention to the others well being make me want to go back as soon as I can after the end of my exchange.
In the beginning, when I knew nothing about the country I just landed in, not mentioning the language barrier, I don't know how I could have do without the help of Japanese people, who will always help you find your way if you get lost, with patience and sincere concern.

I could only recommend to any student from Europe who wants to study abroad to go to Japan. This country is the safest, richest and more welcoming country I have ever been to, and Kobe University is perfectly located, not mentioning that the courses and the student life here are particularly interesting and diverse.