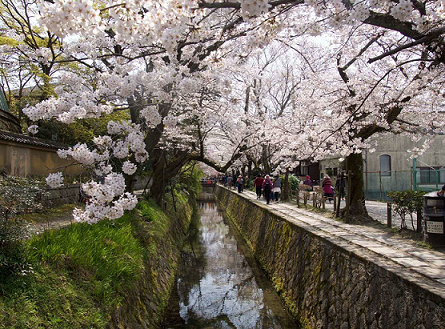 It is been almost 10 months that I arrived in Japan for my first time in Asia. I couldn't imagine that entered this plane in Paris would change my life such as that. I am happy that I stayed here for one year and not only for 6 months. I started to feel at home in Japan after 6 months. Now I just don't want to leave. I think that this exchange program has changed my way of thinking and changed me.

About the results of my studies abroad at Kobe University in Japan, I will try to resume but there are a lot of things to say. Firstly, I would like to say that I am more open-minded to other cultures in Asia but also to foreigners. I met a lot of people from all over the world (Americans, Europeans, Asian, Africans…) and I traveled a lot around Asia (South Korea, Taiwan, Thailand, Laos, Cambodia, Singapore, Malaysia). I am happy to be aware of what is happening in Asia and the conflicts which takes place here. Thanks to my travels in Japan and thanks to my classes at Kobe University Faculty of Law I have a huge knowledge about the Japanese society and its culture. During this second semester, I had very interesting class about gender issues, feminism in Japan, history of Japan, and environmental law in business transactions. I also took some Japanese class, it was very helpful for me to understand how the Japanese society is working, and the logic of this language is reflecting the Japanese society. I am happy to leave Japan with knowing how to speak a bit of Japanese! Thanks to this exchange program I improved my English and I learnt Japanese. I want to continue to learn Japanese in France and take class in Sciences Po Lille. Also, I am happy to say that I have some friends from all over the world, thanks to this student exchange program at Kobe University. It was very interesting to see how foreigners can work and how the method of studying is different from each country. Thanks to this student exchange program in Japan I am more autonomous and I know how to manage difficult situation by myself. It was not easy for me to leave my family and my friends for one year but I am happy to say that I succeeded it. I am more confident about my future life now.

Next year I will integrate my master degree called "Professions of Public and Private Relations". I am really excited to be more specialized. I just found my professional project this year, it takes me some times to realize what I wanted to do in my life. Finally, I know that I want to work in NGO after my master degree. I want to integrate the career at the NGO specialized in the medical sector such as French NGO's like Médecins Sans Frontières, Médecins du Monde. I was looking for an internship during the winter break in Médecins Sans Frontières NGO's in Tokyo. They told me that it was not possible for this year but they asked me for summer 2020, maybe a good opportunity for me to come back in Japan! However, I don't want and I can't imagine myself working in NGO during all my life. Humanity is very important and we need it, but for me it's immoral and against my principles to gain money thanks to NGO. I don't want get income because I am working in NGO, I want to work in NGO because I want to solve some international problems which are, for me, very important. That's why NGO is not my final goal. Thanks to my master degree I have a lot of opportunities to do what I want. After 3 or 4 years in NGO and thanks to this experience I would like to work in France, still in medical sector, for example to improve public policies about health, or do digital innovation to improve the medical system. I know that the French medical sector is very problematic and we have a lot of things to change that's why I want to invest myself in this fight and I am sure that my studies in France and especially in Japan will helps me to success my goal!

Thanks you Kobe University for all the good things you gave me during this year 2018-2019!