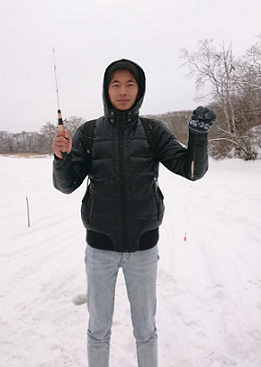 My students life in Japan will end up soon. I still remember that in the beginning life in Japan was very new and uncommon for me, but with time I adapted to Japanese life and my eagerness and strong will to learn more about Japanese culture including festival and activities did not cease. Regarding the fact that life in a foreign country sometimes is not easy, now I am glad and happy to make the decision to study over here. I am cordially thankful for all those Japan experiences. I hope in the future Japan and Taiwan will strengthen their bounds and go on working together, politically, economically and culturally. Due to the fact that this year, I was surrounded by Japanese culture and all those nice Japanese people, I was able to make obvious improvements in my Japanese language acquisition, even if I feel it is still not enough. But highly motivated I will go on studying Japanese.
It may also become a plus point for a successful job application.
During my students life over here, I was lucky enough to meet many hilarious Japanese and foreign friends, so that I was able to learn a lot about other cultures in our globalized world.
In all in this marvelous year, I got a lot of unique experiences that let me as a person grow so much.