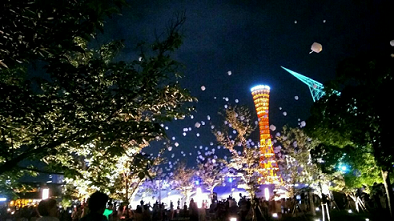 After these 11 wonderful months in Japan, my exchange is coming to an end, and I can say now that this year is turning point in my life. I have learned so many things that will be hard to sum up in this report.
First, I obviously have learned a lot about Japanese culture and society, but by comparing Japan and France, I have also learned a lot about my own country, and which things could be improved in both countries. I think this is something that only people living in another country for a while could understand, and it is for sure an amazing way of thinking, that could be useful for companies, and even politics.
Moreover, I spent a huge amount of time with other exchange students from countries such as Germany, Spain, Taiwan, China, and so on, who made me aware of global issues that I did not know about, or improvements for their countries, that could also be applied somewhere else.
I have also improved a lot in Japanese, which was my main goal for this exchange. The classes taught me a lot about grammar, kanji, expressions, and the daily life gave me the opportunity to apply what I have just learned. I was quite shy when I arrived, but now I can handle a proper conversation with Japanese people, even about complex topics. My English level also improved by speaking to other exchange students.
Now, I will go back to France to complete my degree, and then, I will try to enter a school where my Japanese, English, and society knowledge will be useful. I would like to work in an international airport, and guide travelers, students, salarymen across the world.
This year was an amazing experience, and I cannot wait to come back to Japan. And if one day I have to possibility to live in Japan, I will choose the city of Kobe, without any hesitation.