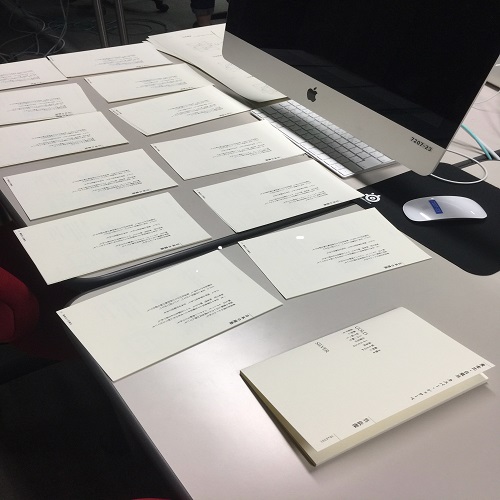 During this study abroad, I was impressed by the way of teaching in the courses in Japan. Although I am originally specialized in visual design, there were different ways to teach even in the same course. it is a course of typography.

For example, in the Typography class, a teacher explains today's title for 3 minutes, and then students do the individual practice for 2 hours. Within 2 hours, the teacher give hints to each one and let us think in other way to make the work better. At the last, put students' work together and exchange ideas each other with the same title.

Compared the original work with the work that be guided from the teacher, it was completely different. Thinking for 2 hours and following lot of advices from teachers, which is the most important 'process of thinking' in design. After doing these kind of trainings every week, I unconsciously accumulated various experiences. Even now, when I do design, I remember my teacher's advices all the time. It was a good experience for me to study design in Japan.