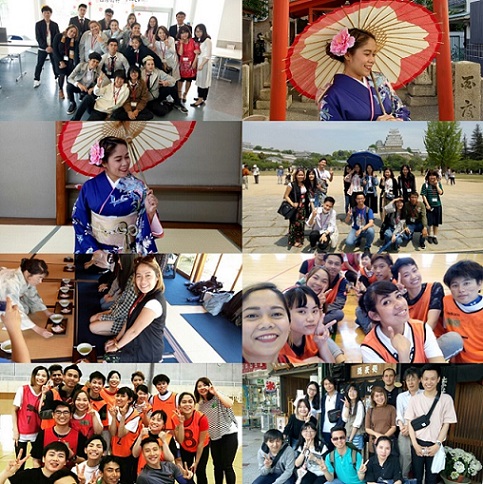 My first impression when I came to Japan was my journey will not be easy because everything was new like the lifestyle, food, culture and language. At that moment I thought I cannot make it but I always keep in mind that trying is the only way to achieve one's goal.
I have a lot and the best experiences ever in my stay in Japan. First, is to learn from the best mentor from KIU, I've been blessed by their effort and kindness by teaching me Japanese Language wholeheartedly. Second, I have experienced also to work at Arima onsen, I met different nationalities like Nepalese, Vietnamese, Chinese, Korean, Americans, and some traditional Japanese. From there, I discover a lot of things that is mostly related to my part time job. Third, all the cultural trips are really worth it. Touring around Kansai area is a big part of my learning and understanding process to Japan. There are difficulties sometimes because of language barrier but because Asian nations countries are mostly similar to each other, I can feel that I am not far away from home.
Studying abroad is really an opportunity to grow, to learn more and be confident.
The hardest thing I experienced was to live alone and do everything by myself. It is my first time to be separated from my big family for that long period of time, sometimes I cry hard and I can't focus on my studies. Little did I know, I started to fall in love everything about Japan. The busyness of the people reminds me to concentrate and focus to my goals. The scenery and comfortable life, the good food and the kind people. The convenience and safe place are the reasons why I overcome my worries. I'm so thankful and blessed to be given a chance as exchange student, it's both challenging and enjoyable but the experience is really worth it. Time flies so fast, I'm now counting my remaining months, that's why I want to make the most out of my days, enjoy my studies and spend more time with the best people I have.