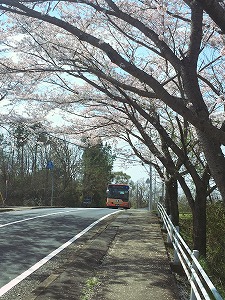 It has been a week since I came to Japan. I think that a lot of valuable memories has been piled up during this week and I am really glad that I came to Japan.
Because of my parents' work, I started to touch Japanese since I was a little child. From the childhood, I became very interested in this neighboring country of China which called Japan. After graduating from the high school, without hesitation I chose Japanese as my major. And as I started to learn more and more Japanese culture, I began to aim for Japanese teachers. I found a part-time job as a Japanese teacher and teach students to learn Japanese in my vacations. Nowadays, there are more and more people want to study Japanese in China. Some of my students study Japanese because of work needs, and some people want to learn Japanese because they are very interested in Japanese anime. I felt very happy and proud to see that they can communicate in Japanese and show a satisfied smile because of the achievement of learn more about the outside world. This special experience has left a deep impression on me. I would like to help students who are interested in Japanese like me as possible as I can in the future.
Therefore, I would like to have a good command of necessary knowledge in Japan and develop my ability. In addition, as a good Japanese teacher, it is also important to know more about Japanese culture and customs. So, I think that I must see the most realistic Japan with my own eyes here.
Although it is a short period of one week, I felt the fun of studying abroad, and I have learned a lot of things. I hope to make use of what I learned in Japan and spread Japanese culture in China.