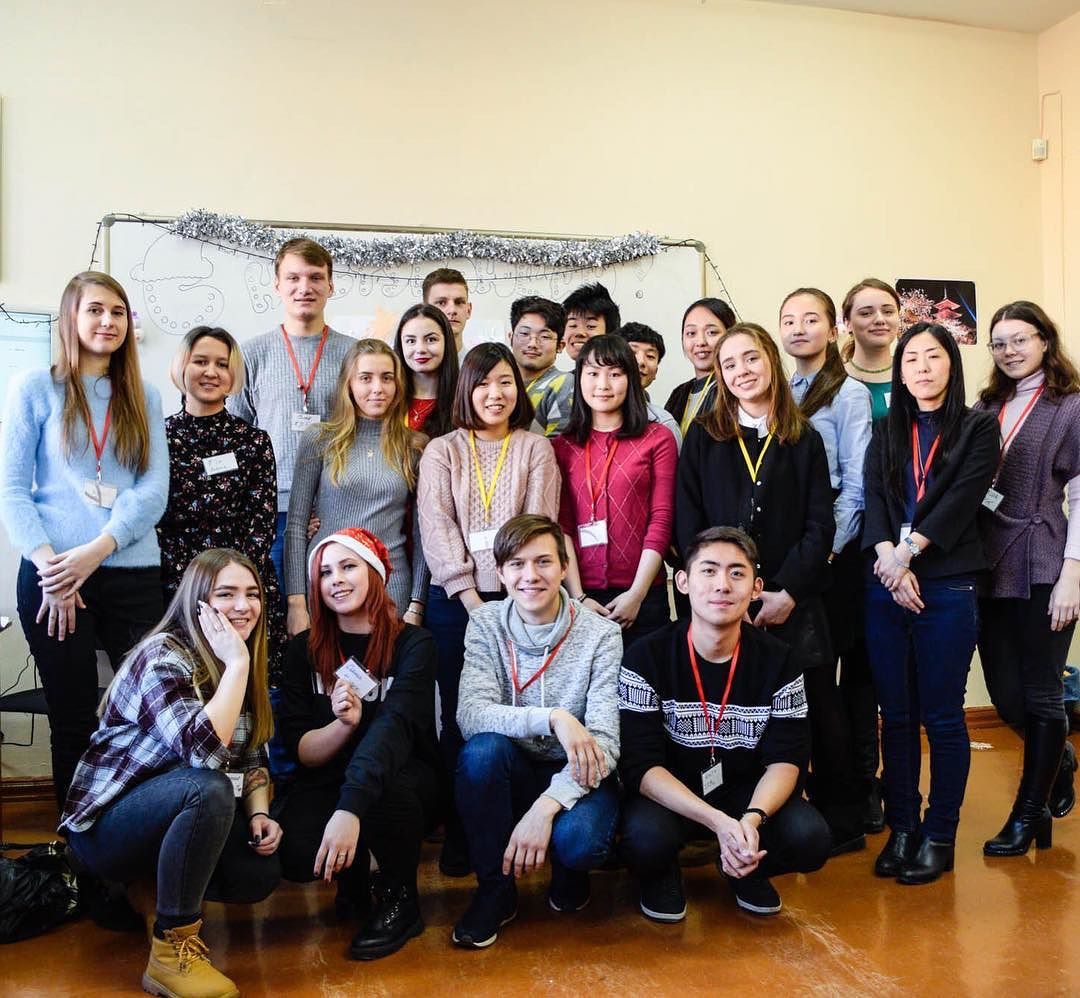 7 months have passed since I started living in Russia. In Russia everything is different from what I have experienced in Japan, so everyday I find something new, and that makes me happy. At the beginning of my life in Russia, I couldn't understand what ordinary Russian people said on the streets, and also what teachers said in lectures. But little by little, I'm beginning to understand what people say.
First, I'd like to talk about my class. I study in the class, where 2 Japanese and 4 Chinese people study. We learn not only Russian language, but also culture, literature and so on. Thanks to the lectures, I recently passed the First Certification Level of TORFL. In the dormitory, I live with a Korean in a double room. Every month we, Japanese and Korean, have a dinner party. In the university, every month we have the international club which Russian, Korean, Afghan, Chinese and Japanese students join. In the club and in the lectures we introduce own cultures to each other, so we can understand other countries. In Russia, tickets for dramas, circuses and movies are much cheaper than in japan, so we can easily experience Russian art. In January I had a chance to travel by the Trans-Siberian Railway. The train was running in silent forests… There was only the sound of train, and that deeply impressed me. I recommend you to try it.
In a few months I will leave Russia, but I want to stay here longer.