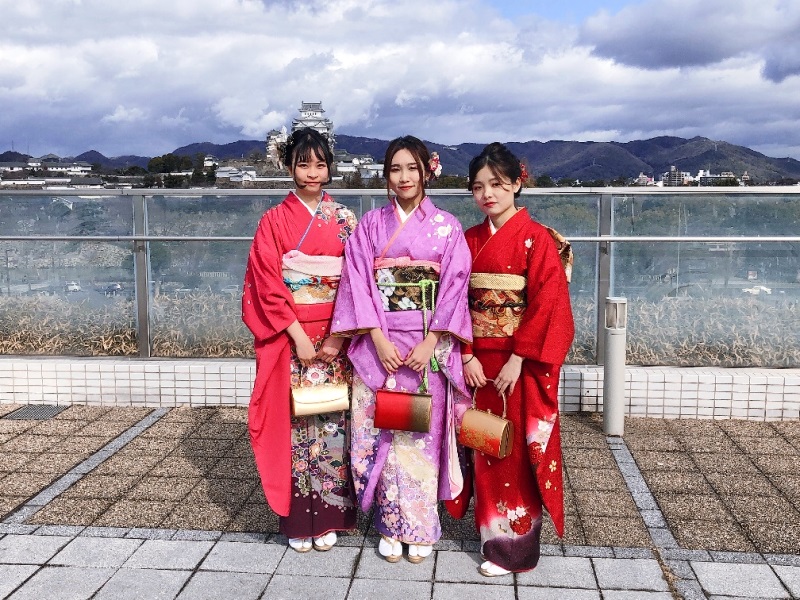 How time flies. Life in Japan has already been a year, and study abroad life will end this week. Looking back on my study abroad life during this one year, I was able to learn a lot and grow up. I also found my future goals.
When I just came to Himeji, I couldn't hear any dialects at all. Now I can hear some dialects. Using Seishun 18 ticket, I can travel alone and have the courage to try what I want to do. I had many experiences for the first time in my life. The first study abroad, the first autumn leaves, the first heavy snow, the first cherry blossoms, the first fireworks display ... all the first time it has become an important treasure. This short one year study abroad life is an unforgettable memory for me. I would like to go on studying Japanese even if I return home. The future goal is to advance to Japanese graduate school. I think that one day I will come back to Japan again.
Finally, thank you very much for adopting me as a HUMAP Scholarship Scholar. From now on, I will continue to study more and continue to work on my dreams.