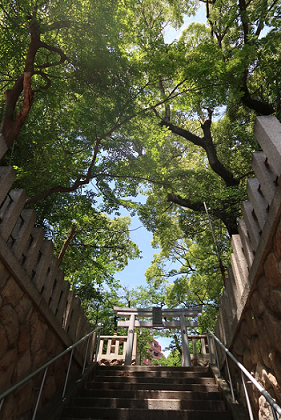 While I came to Japan and studied abroad, I had various changes. The first is that I'm convinced of myself. That's what I could do.When I came to Japan, I realized what I didn't know.For example, I came to know exactly what I liked and what I liked.
You may think it's not a big deal, but I think knowing yourself is very important for growth.
I think you can't continue to dream about the future and hope until you know your own confidence.It wasn't a big discovery at first. However, I started with a discovery that might have been a little boring, such as how many colors I like and where I like. It was a trifle, but I became confident from the discovery. Isn't it really nice to have someone who can say exactly what he likes?
I was also happy to be able to gain deep knowledge of studies that I was usually interested in by taking classes in the department.
It was very good that I could go to art museums and exhibitions to see, feel and experience various things with the background of what I learned in the classes, taking classes in Western art history and Japanese art history.
Also, thanks to my friends from various countries who have dated while studying abroad, I widen my horizons and eliminate my unconscious prejudices and stereotypes.
I have come to have a wider world view and values.And studying abroad was very helpful to me in deciding my future course.
Before coming to Japan, I decided to improve my Japanese ability and decide on the path to the future.To that end, I took N1 of the Japanese Language Proficiency Test in Japan.
Also, a Japanese tutor who has been helped many things to do from the beginning of my study abroad said that I had improved my Japanese ability and improved my vocabulary.
I wanted to make use of my major Japanese in the future, and while studying abroad, I was fascinated by the charms of Kobe and wanted to let people know more about this beautiful city.
Therefore, I would like to be an editor of a magazine that introduces Japan's small cities, including Kobe, to the future.