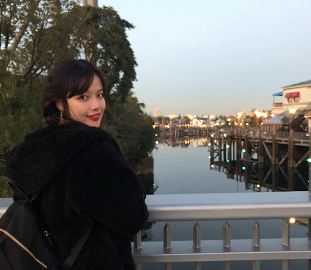 How time flies. It has been one year since I came to Japan. Looking back on this year, I think I have lived a meaningful life in Japan.
First, I took classes in the Faculty of Letters and the International Student Center. The classes of the Faculty of Letters were a little bit difficult, but it was really good to learn a lot of things which I had not learned in my country. And there were a lot of presentations so that I gained lots of expressive skills.
Moreover, I joined a sports club last November as a manager. It was a little bit difficult at first, but I think that it was a valuable experience for doing the manager's work, and I have improved myself.
Also, I have made many Japanese friends. Through the communication with them, I deepened my understanding of Japan and realized the differences in culture and our values. I think it was good to study a lot of things which cannot be found in a textbook.
Furthermore, at first it was difficult for me to go through the procedure, since it is my first time to live abroad alone. But I think I have learned a lot and improved myself by solving problems.
I think that I had a pleasant time here with the help of the tutor and teachers. After returning to China, I would like to make the best use of the knowledge I learned in Japan, and continue to work hard in my studies.