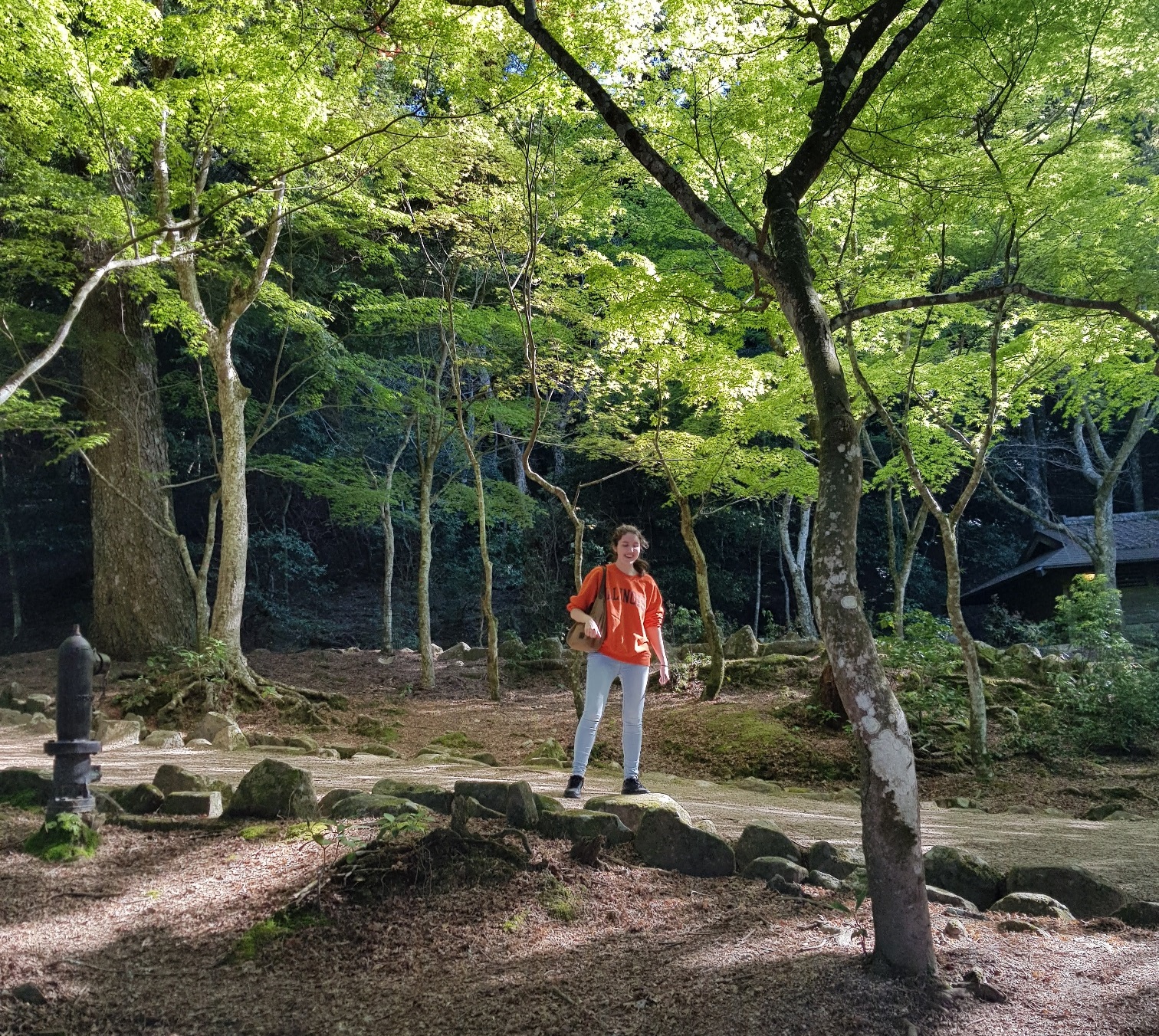 I've always heard from people who studied abroad, "My study abroad experience changed my life." Before coming to Japan, I wondered if such a thing would happen to me, too. Would I change? I thought maybe it was a cliche to believe so.

But, as it turns out, I really changed.

It's pretty amazing, isn't it, studying abroad. In just nine months, I've gotten so much better at Japanese, I've become more independent, and I've gained so much more confidence in myself. The "me" of nine months ago was afraid of the unknown and making mistakes. But now I can face new challenges and experiences with confidence that I've honestly never had before, and it feels absolutely wonderful. I've gained a more positive and fun outlook on life since coming here.

I've managed to become quite accustomed to the Japanese lifestyle. Before I started living here, I couldn't understand Japanese very well. I had studied for two years at university, sure, but actually hearing and using Japanese in real life, with native speakers, couldn't compare to simply running drills in the classroom. I couldn't even understand what the convenience store clerks or what the train conductor's announcements were saying, which negatively affected my confidence and made me afraid of speaking. But now I feel as though I can do anything on my own here now, using Japanese. There's still plenty of vocabulary and grammar points that I don't know, and of course I still have many moments where I can't understand what's being said, but compared to nine months ago, I have definitely, without a doubt, improved a lot. Improving my Japanese was one of my main goals in studying abroad here, so I'm very happy and proud of myself for achieving that.

I'm very happy in Japan. My host family is wonderful. I've made so many awesome friends. All the food here is delicious. I never want this study abroad program to end.

From here on out, I will continue to study Japanese. I intend to return to Japan, one way or another. After graduating from university, I'm thinking about becoming an English teacher in Japan. At Konan University, I served as an English tutor for my part-time job, and it was a lot of fun, so I imagine teaching English would be a good route for me.

There are still many places I want to visit in Japan, and I certainly want to see my host family and Japanese friends again, so I shall return. It's thanks to my host family, my Japanese friends, my fellow exchange student friends, and the teachers and staff at Konan University that these nine months have been the best of my life.

Sincerely, thank you, everyone. Thank you, Japan.