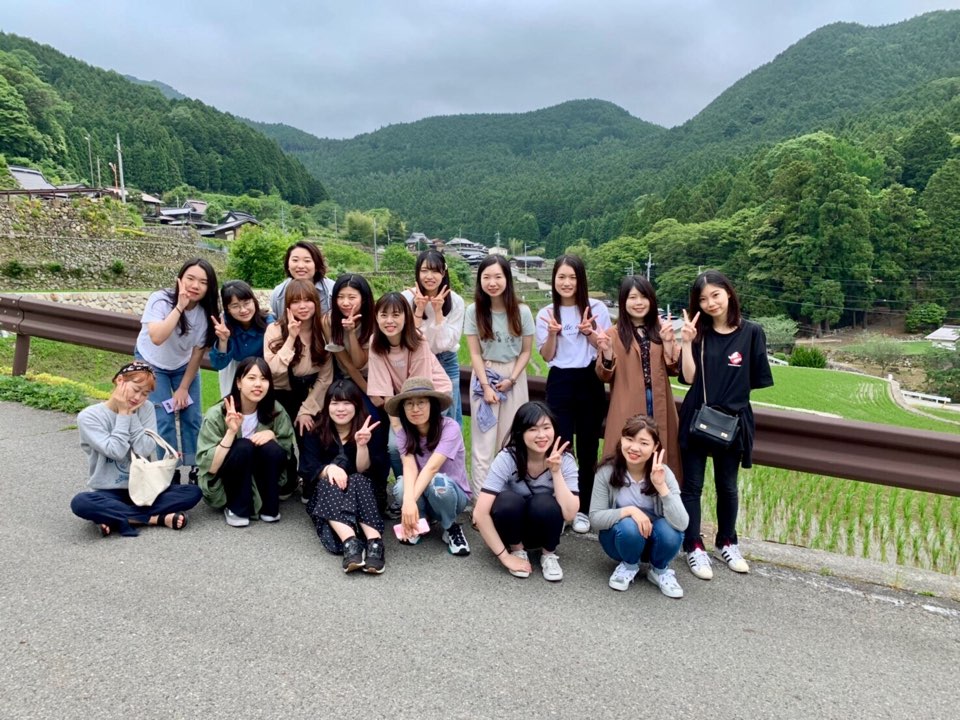 After studying abroad for a year, I experienced a lot and was able to broaden my horizons.
In particular, I was able to engage in activities that I couldn't normally do in an international exchange project in Taka-cho, Hyogo Prefecture. Japanese and foreign students planted rice and cooked together. It was an opportunity to introduce not only Japanese cuisine but also the cuisine of foreign students' own country by making Okonomiyaki, Buchimgae and Chinese rice cakes. During the process of cooking, I think we were able to communicate more deeply than usual by helping each other while teaching recipes. In addition to the Taka-cho project, I participated in a Kobe tour in the university and went to Mie Prefecture on a bus trip where foreign students from Kansai participated. While I was involved in various activities, I felt myself being more active than before. It was fun to talk to people with different values and also, I could broaden my perspective.
Furthermore, I was able to get along with the people I met there and I could take part in more various activities. At the seminar, where I taught Japanese to foreigners, I participated as a teacher and felt the pleasure of delivering what I know to others. I was also able to feel the joy of supporting someone when I volunteered for helping children exercise in the sports club and attending a Korean musician in Takatsuki Jazz Street.
In my life in Japan, I had more time to think about myself by interacting with various people, getting to know each other, and learning about different cultures and values from my own country. Especially, I didn't have any dreams, but one year of studying in Japan gave me a countless goal further. Among them, I'd like to become a Japanese language teacher or a tourist interpreter guide, and make use of my thoughts and lessons I cultivated while studying abroad. I would like to continue my goal, which is still the same as the goal before leaving for Japan, of "a person who can travel as much as possible, go to various regions, meet lots of people, and see things from a broader perspective."