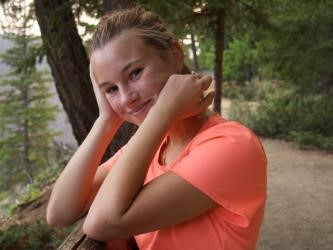 1 – To increase my cultural awareness

The opportunity of the studying in Japan is the way to discover a new and very different culture from France. I have never been in Asia, but it always attracted me. Indeed, the idea of going to study in Japan comes from my passion for some Japanese subcultures such as manga and Miyazaki movies. I am very excited about the idea to study in Japan for discovering its traditions, foods, sense of spirit, and ways of life which are completely new for me. I hope to integrate university associations (humanitarian, school life, theater…) to meet Japanese students. It is very important for me to know another way of life than in Europe because I would like to work for the field of humanitarian Law in my future.

2 - To improve my English and my Japanese

Secondly, I believe that this opportunity of studying in Japan is a way to improve my English as I will take classes which taught in English. Nowadays, I think it is very important skill to know how to speak English and I hope to be fluent at the end of this academic year. A good communication with people who have different backgrounds will be key competence for any work in humanitarian law. Studying abroad is also the way to learn a new language. I'm not satisfied with my Japanese language level which I have learned the basics for preparing for this international exchange. I can't wait to learn even more at Kobe University.

3 – To study Japanese Law

Last but not least, as I would like to work in the field of humanitarian law for non-governmental organizations, Kobe University appears very attractive for me. Last year, I have taken Law studies at my home university in France, and this glance was very interesting and useful for me. The idea to discover the path and rules of Japanese law would be really exciting and I think it could be an important asset later on. Moreover, I plan to do an internship in NGO in Japan during the inter-semester period to have a more concrete view of the application of Japanese law than classroom learning at University. I believe that this year in Japan will be rich and useful in my entire life thanks to human encounters and learning. I'm looking forward to this year in Japan which hopefully allow me to have more open-mindedness about life.