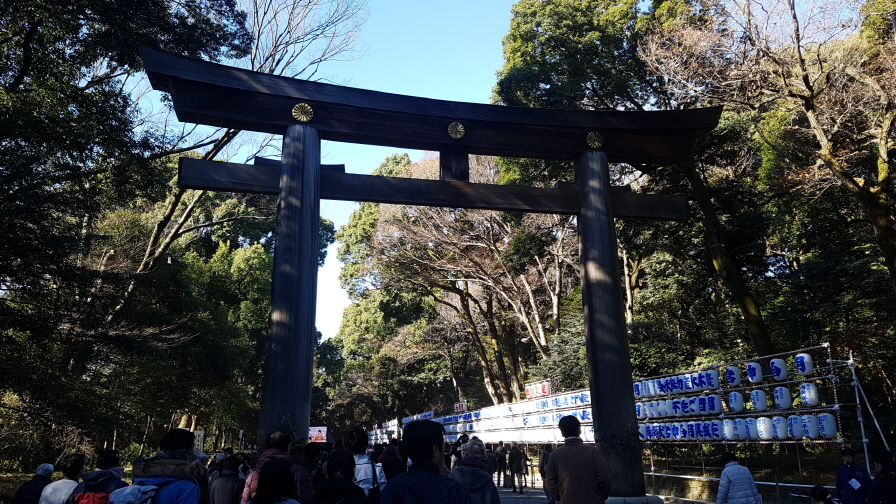 It's hard to believe that my time in Japan is already a year now. I feel that time passes so quickly every day since my life in Japan has been very fun. I experienced many things which I had never experienced before. That experience made me grow up a lot and I think this study abroad program is a big turning point in my life.
I was thinking that I will have no problems to taking classes in Japanese at the very beginning since I had confidence in my listening ability. But when I started to take classes, I got into a little bit of a flurry since I couldn't understand Japanese as much as I thought. And, not only listening but also answering questions was very hard and I admitted that the image of myself which I had before taking classes was too confident. I felt apologetic and lost my confidence, but I found it back as time went by and overcame fear of my Japanese.
During my stay in Japan, sometimes I thought I should have decided to come to Japan earlier. And I got upset with myself since I didn't have enough courage to decide earlier. Through this program, I had an opportunity to think about importance of courage to make day-to-day progress. Sometimes I got upset with myself, but meanwhile, I felt I was very lucky to meet many people and they have made me who I am today.
When I was thinking about studying abroad in Japan and even after I came to Japan, I didn't have an answer for my future plan. I was always thinking "what do I really want to do" and "what do I like to do", but now I found the answer through my study abroad in Japan. I gained confidence as I have accomplished my task in another country using Japanese which is not my native language. Now I have a positive way of thinking and no hesitation in moving toward my goals.
I gained so many things; from tiny things to large ones through my study abroad experience. I developed a confidence and a brave heart, so I think I can decide which way to go so as not to regret any decision. Then I'll believe in myself and go that way.