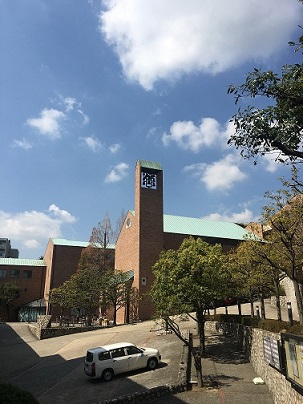 It is nearly half a year since I came to Kobe Shoin Women's University. I'm living a full life here and I'm very satisfied with my lifestyle now.

At school, I try to balance subjects with community activities. I selected courses about Japanese grammar, education and culture as well as English. Teachers are very responsible for each student and they teach us with patience. After lessons, I always go to the library, which is full of treasure. By reading books, I have increased my understanding of the lessons which I have learned and also opened my mind. Besides, I took part in three clubs. First, I learned how to make coffee and desserts, and sell them with other members in the Volunteer Club. Second, I imagine I'm an announcer and practice pronunciation in the Broadcasting Club. Thirdly, I enjoy the sound of Zither in the Japanese Zither Club.

Besides the school, I have experienced much and improved in many skills in my daily life in Japan. Firstly, I improved my self-care ability. For example, by cooking for myself, I have become more interested in food and more skilled at cooking. Secondly, I have learned more about Japan through travel. Recently, I spent one week researching aging in Shimane and Nagano. I got more acquainted with the situation in mountain villages there. Thirdly, I got a part-time job in a convenience store and I have worked there for about one month. I became better at communicating with others in Japanese, and acquainted myself with Japanese convenience stores.

Now we are in spring holiday and I'm looking forward to the new term.