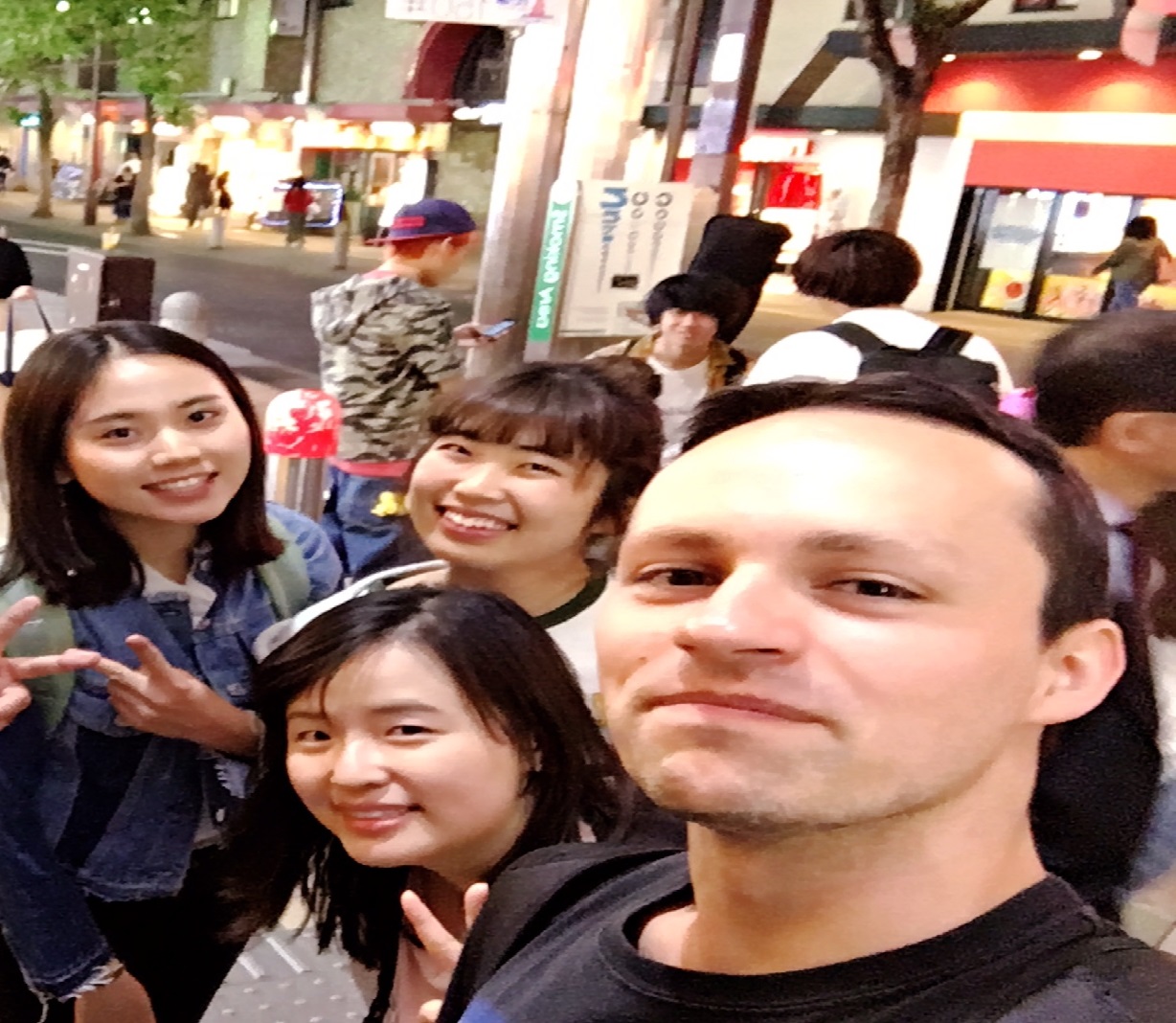 During the program, I went to a lot of places with my friends. We took trips to Nara, Kyoto, and Osaka. In Kyoto we visited the Fushimi Inari-taisha, the Yasaka-Jinja, and Kiyomizu-dera. We prayed, got our own omikuji, omamori, bought souvenirs, and had delicious food. I had delicious matcha ice cream and okashi like yatsuhashi.
In Nara, we saw many deers surrounding the temple. We got the shika senbei to feed the deers. The deers look very cute, but they can get really aggressive, chasing you for food. We took many pictures of the deers and had so much fun.
We also went to the Aquarium in Osaka. We saw lots of interesting fish and sea creatures. One thing very interesting was the giant crab that lives in deep sea.
Everyday after class, I went to Kobe Sannomiya or Osaka with my friends. We went shopping, went to Izakaya, Karaoke, and had so much fun. I also spent time with my Japanese friends and host family too. We went to Karaoke many time, and sang Japanese songs together. My favorite Japanese artist is YUKI. I went to her concert and it was fantastic.
During my stay, I had such delicious Japanese food, volunteered to help Japanese students improve English. We also went to the Ashiya hot spring, it was wonderful. We practiced Wadaiko, tea ceremony and ikebana. I also went with my friends to the batting center and practiced baseball, soccer and ping pong. It was very difficult for me to play baseball, but I had so much fun.
Everyone in Konan University is very nice and welcoming. Teachers and KIEC staff are easy to talk to, and are always there for us. I was very moved by my experience in Konan. Everyone in my host family is also very nice, and always helped me when I ran into difficulties. My friends in school are also very kind and close to each other. It has been a wonderful experience for me in Konan, and I am so glad that I chose to come to Konan this summer.