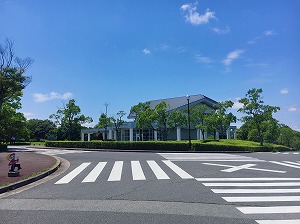 Looking out of the window, the first snow has come. I murmured, "Now is December".
I used to say, "I come to Japan because I like the culture of Japan". Now I want to say, "I like Japanese culture because I came to Japan". Because what I feel is not like the Japanese culture shown in those books and TV shows, instead, it is a happy life atmosphere. These aspects of life are probably what I yearn for.
The "good morning" in every morning, the stuff teachers taught in every class, and the shuttle bus running around every day. Thinking of everything in the campus, I appreciate that I have come to Japan.
In fact, the school is not only just a place for learning knowledge, but also a place that supports you in the process of improving personality. Even if I return back to China in the future, the stuff I learned in Japan will also be a lifetime treasure.